BOARD MEMBERS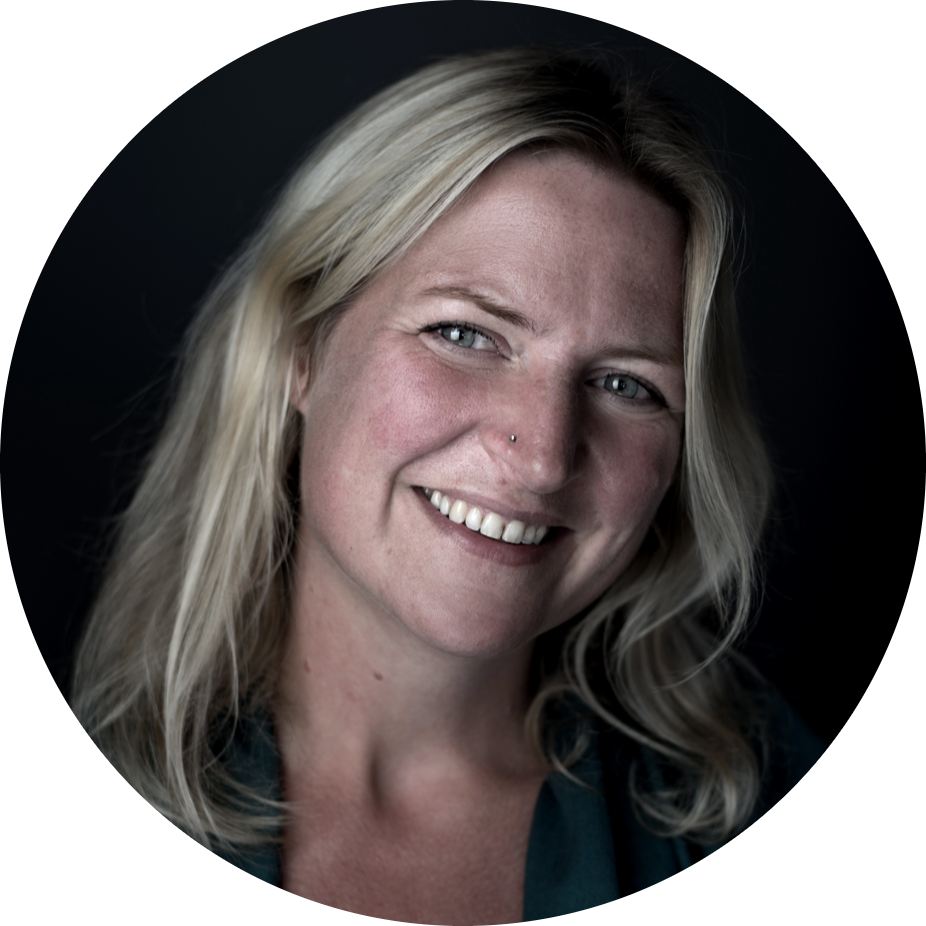 Eva de Hullu
Open Universiteit. The Netherlands
IAPCT PRESIDENT
As assistant professor in the department of clinical psychology at the Open University in the Netherlands, I teach students therapeutic skills, heavily informed by Method of Levels therapy. I work with masters' students in applying perceptual control theory to improve our understanding of psychopathology and neurodiversity. I've been involved in Perceptual Control Theory since 2018 and serve as president of the IAPCT to further the dissemination of the theory and connect PCT fellows worldwide.
Warren Mansell
Curtin University, Australia.
IAPCT VICE PRESIDENT
Researcher, trainer and practitioner in PCT since 2005, focusing on scalable, user-led, universal mental health interventions but also utilising PCT on an interdisciplinary basis to address societal issues. See @warrenmansell on Twitter for my latest work and views.
Richard Pfau
Mansfield Center, Connecticut, USA. Retired from educational work in the USA, Africa, and Asia.
IAPCT SECRETARY
Born in the USA, I came into psychology with a strong grounding in the "hard sciences" having attended a polytechnic high school and three years of engineering at a university. Obtaining a B.A. in psychology, my life included U.S. Peace Corps service in Nepal, completion of Ph.D. studies in international education at the University of Pittsburgh, teaching at the University of Connecticut, more work in Nepal, and eleven years in Africa. Considering psychology to be mostly a "soft science," I discovered Perceptual Control Theory during 2003 and have been an advocate of its hard science approach ever since.
Bruce Nevin
USA
IAPCT TREASURER
My degrees are in linguistics (Penn 1968, 1969, 1998). My NSF project documents Achumawi, an indigenous American language in the north-east corner of California, which I began working on in 1970, and supports that community's revitalization. When I discovered PCT in 1990 I had no conflicting theoretical commitments to overthrow: I learned from Zellig Harris (Chomsky's teacher) a methodology which is a form of the Test for Controlled Variables and a mathematical model of the collectively controlled perceptions constituting language and linguistic information. Collective control still presents great challenges for core PCT methods of observation, quantification, and modeling.
Matias Salgado
Re:MIND · Tornu Hospital. Argentina
IAPCT AT-LARGE MEMBER
Matias is a Clinical Psychologist from Argentina who works in the private and public sectors. He founded "Re:Mind", a center specialized in MOL that provides both treatment and training in Spanish. Along with his clinical work, in the last years, Matias has been focused on introducing MOL and PCT to Spanish-speaking professionals through trainings, talks, workshops, and social media campaigns.
IAPCT MEMBERS (In random order)
Frans Plooij
Retire International Research-institute on Infant Studies. The Netherlands
Born in 1946, in 1971–73, he and his wife, Hetty van de Rijt, worked with Jane Goodall in the Gombe National Park in Tanzania, East Africa on infant development in free-living chimpanzees. In 1973-76, he worked with Robert Hinde in the Medical Research Council Unit on the Development and Integration of Behavior, the University sub-department of Animal Behavior in Madingley, Cambridge, England. In 1976-80, he worked in the department of Developmental Psychology at the University of Nijmegen in the Netherlands. In 1980 he received his Ph.D. at the Universtiy of Groningen. From 1981-93, he was head of the department of Research and Development at the Institute for Child Studies of the City of Amsterdam. From 1993 -98, he was a professor at the Department of Developmental and Experimental Clinical Psychology at the University of Groningen. From 1999-2019 he was director of Kiddy World Promotions B.V., a consulting firm that serves companies manufacturing products related to children such as toys. He is currently president of the International Research Institute on Infant Studies (IRIS) at Arnhem in the Netherlands. He has written a best-selling parenting book.
Richard Marken
UCLA Extension, Antioch University LA. USA
RICHARD S. MARKEN received his BA in psychology (cum laude) from UCLA and his Ph. D. in experimental psychology from UCSB. Dr. Marken is retired from his positions as an Engineering Specialist at the Aerospace Corporation and Senior Scientist at the RAND Corporation but remains active consulting on statistical issues in health policy research, teaching part-time and carrying on his own program of research testing the Perceptual Control Theory model of purposeful behavior.
Eetu Pikkarainen
University of Oulu. Finland
I am an almost retired University Lecturer in the Faculty of Education and Psychology in the University of Oulu, Finland. My main research areas have been philosophy and semiotics of education and the circular model of human action. My most important PCT connected publications are:
Pikkarainen, Eetu. 2022. PCT and Philosophy of Education: Guidance of Reorganization. In Mansell, W et al (Eds.) The Interdisciplinary Handbook of Perceptual Control Theory. Volume 2: New Frontiers. In print.
Pikkarainen, Eetu. 2021. Education, Consciousness and Negative Feedback: Towards the Renewal of Modern Philosophy of Education. Philosophies; 6(2), 25. MDPI AG. http://dx.doi.org/10.3390/philosophies6020025
Sally Berman
USA
After teaching High School chemistry in a large Chicago suburban high school for 30 years, I retired from the classroom to work with educators throughout the United States and in the Netherlands and Australia for 10 years. Workshops focused on classroom management using practices that align with PCT. My home is on the south shore of Lake Superior, 400 miles north of everywhere and 50 miles from everything.
Lloyd Klinedinst
USA
Born in St Louis, Missouri in 1940, Lloyd attended Catholic schools until 1968. In 1969, he completed his M.A. at St. Louis University with a concentration in Renaissance French. In 1971, he completed his Ph.D. at University of Florida, concentration in Middle English. He has been an educator his whole life, working with students from pre-K up to and beyond PhD work.
He became aware of PCT about 1985 and about 1995 started attending CSG conferences. He and his spouse, Barbara Bollmann, have used PCT constantly in both their lives and their work
Kuba Grzegrzolka
NHS / Restore Control Ltd. United Kingdom
I am a psychotherapist accredited by the British Association for Behavioural and Cognitive Psychotherapies. I specialise in Method of Levels Therapy (MOL), Cognitive-Behavioural Therapy (CBT), and Eye Movement Desensitization and Reprocessing (EMDR) therapy. My approach to understanding and treating mental health problems is informed by Perceptual Control Theory. By working collaboratively with my clients, I help them to regain control over their lives.
Hugo Cristo Sant'Anna
Federal University of Espírito Santo. Brazil
Designer, PhD in Psychology. Associate Professor of Computational Design and Psychology at Federal University of Espírito Santo (UFES). Principal Investigator at the Mathematical Formalizations of Cognition and Design Research Group (Forma).
Brian D'Agostino
International Psychohistorical Association. USA
Brian D'Agostino is an interdisciplinary social scientist, educator, and author who holds Ph.D., Masters, and Bachelors degrees from Columbia University. Brian is President of the International Psychohistorical Association and author of The Middle Class Fights Back: How Progressive Movements Can Restore Democracy in America (Praeger 2012). His publications have appeared in the peer-reviewed Political Science Quarterly, Political Psychology, The Journal of Psychohistory, and Review of Political Economy, as well as popular publications including New York Daily News, Z Magazine, and Bulletin of the Atomic Scientists. Brian lives in New York City with his wife Constance L. Benson.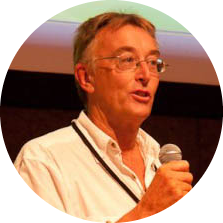 Roger Moore
University of Sheffield. United Kingdom
Prof. Roger K. Moore is Chair of Spoken Language Processing at the University of Sheffield, as well as Visiting Chair at Bristol Robotics Laboratory and University College London. Prof. Moore has over 40 years' experience in Speech Technology R&D and was Head of the UK Government's Speech Research Unit from 1985 to 1999, where he was responsible for the development of the Aurix range of products and the formation of 20/20 Speech Ltd. He is a past President of the International Speech Communication Association, and in 2017 he organised the first international workshop on 'Vocal Interactivity in-and-between Humans, Animals and Robots (VIHAR)'.
Lynndal Daniels
Psychotherapist.Coach: A Marriage and Family Therapist Corporation
Psychotherapist, Board Certified Coach and Clinical Supervisor. Licensed as a Marriage and Family Therapist in California and can provide psychotherapy via telehealth throughout California. Coaching Services, including coaching with Method of Levels, can be provided Nationally and Internationally.
Chung Mak (known as Mak)
United Kingdom
I am currently studying a PhD in the University of Manchester. My interest is Perceptual control theory and Heart Rate Variability in the context of exposure.
Gert Jan de Vries
The Netherlands
MOL-therapist and writer
Saskia Huisman-van Keppel
Portugal
I used to be a physiotherapist, but at the moment finishing a Master study at the Open University in the Netherlands. I am very much interested in trying to apply PCT to psychosomatic problems.
To keep things going I also work for a Spanish financial company.
Joanne Forsyth
The University of Manchester. United Kingdom
Are you an IAPCT member and want to be displayed on this page? Please fill out this form
IAPCT Membership
How to become an IAPCT member
To join, our membership fees are US$60.00 for a full Professional Membership, and US$10.00 for a Student Membership per year. Payment can be made by either by going to PayPal or by sending a check to our Treasurer, Bruce Nevin (ask for the address by contacting our secretary).
Whether using PayPal or check, please make sure that your name and email address are also provided to ensure that your records with us are up-to-date. Further information, if needed, can be obtained by contacting our Secretary, Richard Pfau (at richardhpfau [at] gmail.com).